Secteur Art & Economie Créative
Projet : Lamako Events
Localité : Madagascar
Presentation
Danseuse et passionnée d'art et de culture, Fanou a créé Lamako Events pour promouvoir la culture Malgache et la mettre au service de l'inclusion sociale. A travers LAMAKO Events, elle se spécialise dans la création et l'organisation d'événements culturels, dont le festival « Arondihy », et des activités récréatives pour les enfants vivant avec un handicap. Fanou ambitionne d'internationaliser ses activités et de participer à des échanges culturels avec d'autres pays.
A dancer who is passionate about art and culture, Fanou created Lamako Events to promote Malagasy culture and social inclusion. Through this venture, Fanou creates cultural events, including the "Arondihy" festival, and organizes recreational activities for children with disabilities. She aims to internationalize her activities and participate in cultural exchanges with other countries in the future.
Temoignage
« Par rapport à l'organisation de mes événements, j'ai pu trouver, avec Innove4Africa, des réponses à mes questions. Nous avons appris beaucoup de choses grâce à un programme très varié et une diversité d'intervenants. L'expérience de ces quelques jours de formation fût essentielle pour moi. »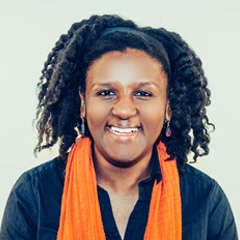 facebooktwitterinstagramlinkedinSecteur Art & Eco...