Secteur Innovation sociétale
Projet : DJIROMAÏT
Localité : Sénégal
Presentation
Alioune Badara Diouf est promoteur de l'éco-lodge DJIROMAÏT en Casamance. A travers le réceptif, l'hôtel emploi plusieurs personnes et permet aux populations locales d'avoir des revenus conséquents. Avec son projet Alioune contribue à la valorisation de l'image du pays, à travers la culture, la vente des produits locaux, etc. Il vise à travers la promotion et le développement de DJIROMAÏT, à impulser l'éco-tourisme au Sénégal et permettre aux villageois d'avoir des revenus conséquents pour assurer un développement durable.
Alioune developed DJIROMAÏT, an eco-lodge located in Casamance. The lodge employs many people and provides living wages for many local people. With his project, Alioune is enhancing the image of his country through the promotion of culture and local products. He is working to boost eco-tourism in Senegal and allow villagers to have substantial incomes through sustainable development.
Temoignage
« J'ai rejoint l'incubateur Taag-at pour disposer d'un espace de travail convivial mais aussi, bénéficier d'un accompagnement pour la réalisation de mon projet d'entreprise et du réseau de l'incubateur pour trouver des partenaires. »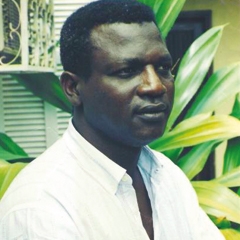 facebooktwitterinstagramlinkedinSecteur Innovation...